Latest News
Year 7 Scholarships 2019
Announcing Reduces Fees for 2018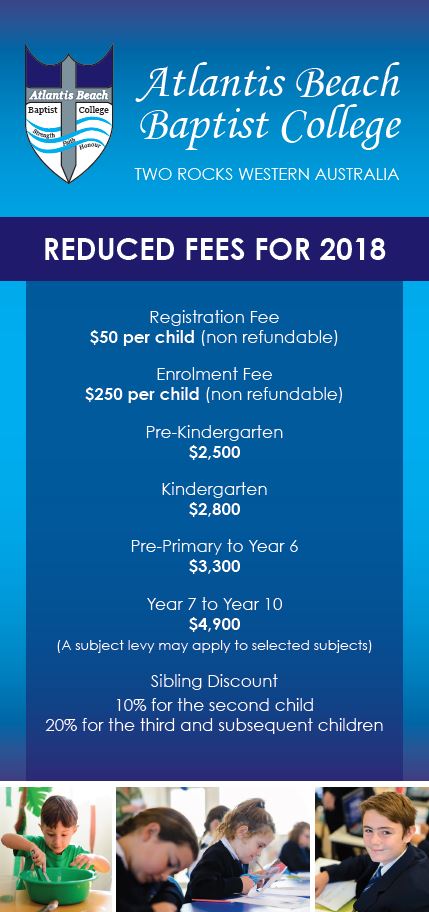 Atlantis Beach Baptist College has now launched!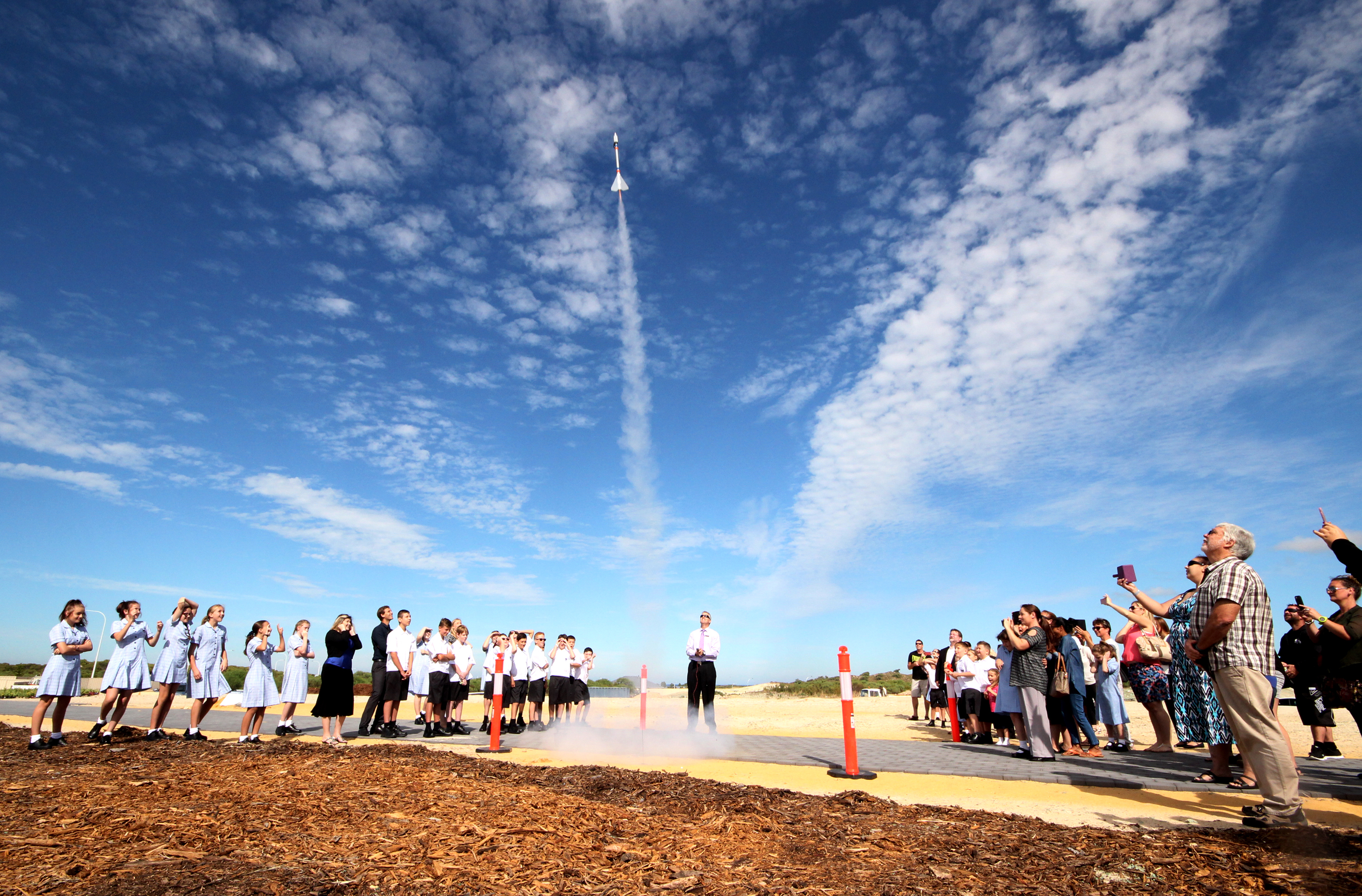 Students from Pre-Kindergarten to Year 9 have started the year with a bang!
Enrolments are open for families wanting to be part of this new and exciting community.
Registration Approval
Today Atlantis Beach Baptist College received registration approval to open for Pre Kindergarten to Year 9 in 2017 from the Department of Education Services!
We would like to thank you all for your incredible support and to the Department for this registration approval.
Enrolments are open for students wishing to be part of the first Private College in the Two Rocks/Yanchep area.
We look forward to a bright future with the amazing staff and families joining us on this journey!
Approval of Advance Determination
We are very pleased to announce that today we received notification of approval of Advance Determination from the Minister of Education for Atlantis Beach Baptist College.
The College will open in 2017 subject to registration from the Department of Education Services.
We are excited about this wonderful news and thank you all for your patience, prayers and good wishes. Student enrolments are now open and Registered families will be receiving emails shortly regarding interviews. Thank you everyone!
College History and Foundations
The Atlantis Beach Baptist College was founded by members of Baptist Communities Ltd. and will open on 1st February 2017 (subject to registration by the Department of Education Services).
Atlantis Beach Baptist Community is an exciting vision for a Baptist Church, Baptist College, Baptist Early Learning Centre and Baptist Aged Care Centre to be established on Breakwater Drive Two Rocks, Western Australia. With the blessing and support of the Baptist Churches of Western Australia and the network of affiliated Baptist Colleges, a group of Christian, like-minded, equipped and inspired people came together with a vision for Baptist Communities – Baptist Church, Baptist Education and Baptist Aged Care, all under the banner of the Baptist Churches of WA. The vision was that God had directed them to impact and serve the growing Perth Northern Coastal communities. We believe the Atlantis Beach Baptist community will bring glory to God and build a legacy for generations to come.


Breakwater Drive
Two Rocks WA 6037
Phone: 61-8-95443000
Fax: 61-8-95443099
Email: admin@abbc.wa.edu.au